When it comes to RACCOON REMOVAL in Hudson
Taking Care Of You Is Our
#1 Priority
Our team is dedicated to resolving your nuisance raccoon issue quickly, safely, and at an affordable price.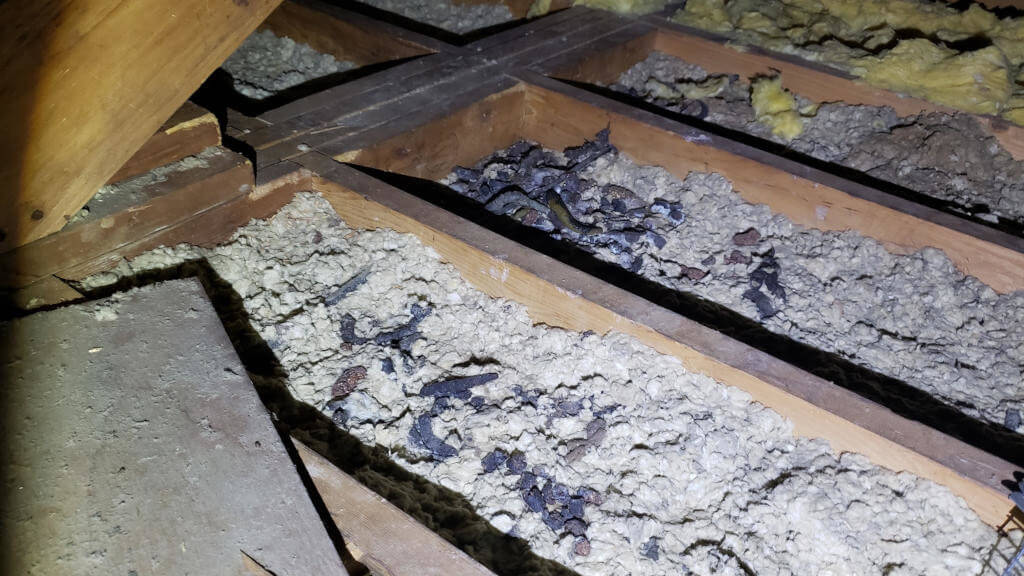 Raccoons and Zoonotic Disease
Raccoons may carry diseases that spread to people and pets, including raccoon roundworm (Baylisascaris), leptospirosis, and rabies. Diseases that can be transmitted from wildlife to humans are call Zoonotic Diseases.
Baylisascaris, an intestinal raccoon roundworm, can be spread through exposure to raccoon fecal matter left in your attic or crawlspace.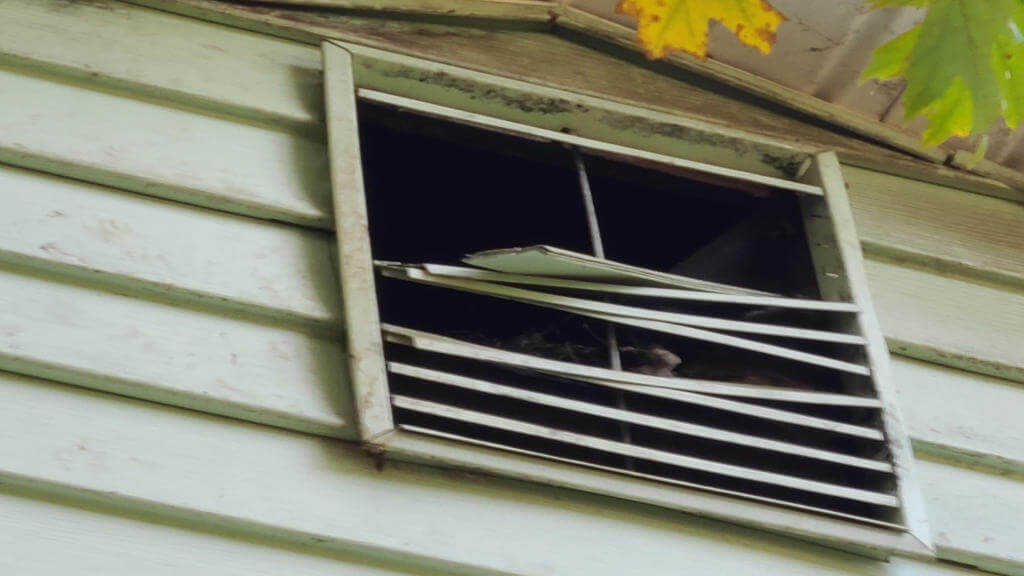 Damage From Raccoon Activity
If a raccoon wants to enter a structure there is very little to stop it. Modern construction materials are no match for a determined raccoon.
There is no mistaking the signs of raccoon activity, and once it begins only the trapping and removal of the animals will resolve the problem. The longer they are allowed to stay the more damage they will do.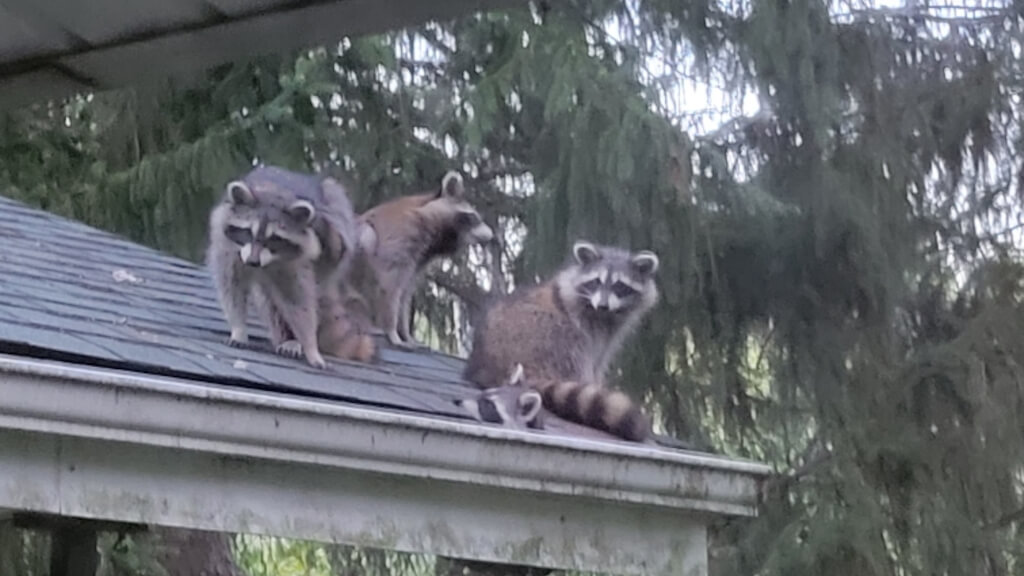 Risks of "Do It Yourself"
Homeowners that attempt to trap and remove raccoons often get more than they bargained for. In most cases, "do it myself" trappers do not understand or follow state laws governing raccoon removal, use the wrong trapping methods, and fail to properly exclude future animals from returning.
There are major health and safety risks associated with trapping and removing nuisance raccoons. Let an experienced professional handle it.
Our Raccoon Removal Guarantee
At Summit Wildlife Control, we pride ourselves on the effectiveness of our raccoon removal procedures. We guarantee the safe and complete removal of nuisance raccoons from your home or business. We also guarantee that our raccoon removal work is priced competitively and within industry norms. Our goal is your complete satisfaction, and that starts with ensuring you are not overpaying for raccoon removal.
Your safety, and the safety of your family, your pets, and your home, is our top priority. We use only industry-standard methods and best practices when removing nuisance raccoons. Our technicians are trained and experienced wildlife control professionals, each equipped with the knowledge and skill to ensure the removal of raccoons from your home or business is done in a safe and humane manner.
Evening, Weekend, and
24 Hour Service
Call Today, We'll Be There TODAY!

Professional • Humane
Licensed & Insured
Same-Day Appointments
Nuisance Raccoons
in

Hudson, Ohio

Raccoons are one of the most common nuisance animals Hudson homeowners will encounter. As a result, raccoon removal in Hudson is a common request for nuisance wildlife specialists.

Raccoons are well adapted for survival in populated areas, particularly in urban areas. They are excellent climbers and they have very nimble hands. Raccoons are also strong, using their strength to tear into structures in search of food and shelter. In the wild raccoons will den in trees, but when given the opportunity they love to den in attics.

Raccoons have adapted to living near humans with little to no fear. They have learned that garbage cans are excellent sources of food and that houses are excellent habitat. Attics and uncapped chimneys are attractive nest den sites to raccoons. Raccoons will tear through the roofing, siding material, and soffits to gain entry to a homes attic. Unfortunately, a raccoon in the attic of your Hudson home in early Spring is almost certainly a female with a litter of kits (newborn raccoons).

Raccoons are a carrier of rabies, a potentially fatal disease. They can also carry canine distemper, which can infect and kill dogs living in the home. In addition, raccoon feces may contain raccoon roundworm, the spores of which humans can breathe in and become infected. For these reasons, raccoon removal is critically important once found in the home.

If you have raccoons in your Hudson home, business, or on your property, make the safe and smart choice. Contact Summit Wildlife Control for raccoon trapping, raccoon removal, and for cleanup and repair of damage caused by raccoons. Call us today for raccoon removal in Hudson!